---
---
---
[addtoany]
3D Full Cover Tempered Glass Film
---
---
Anti Blue Ray protects your eyes from radiation of blue ray which is harmful to your sight. According to research, blue ray harm human eyes a lot, it will be safer with this protector around if you use cell phone a lot.

9H strong hardness, anti-shattering, featuring maximum protection from high impact drops, scratches, scrapes, and bumps.

Ultra slim thickness with 90% luminousness, ultra clear visibility and oleophobic screen coating protects against sweat and greasy residue from fingerprints.
---
Product Specifications
---
Product
Anti Blue Ray
Tempered Glass Film
Thickness
0.455mm
Surface Hardness
9H
Light Transmittance
90%
Water droplet angle
105°
Selling Point
Anti-blue
ray
Customer Reviews
YES
---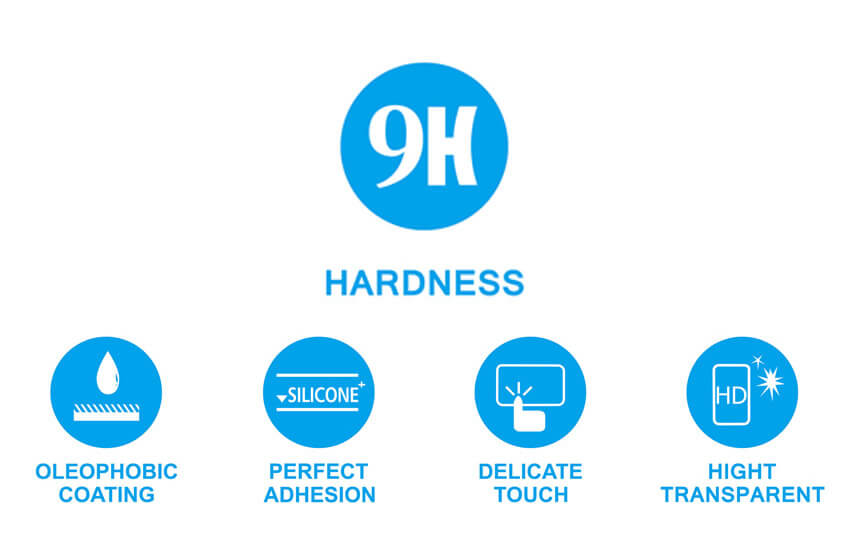 Video about Anti Blue Ray Tempered Glass
---
Anti Blue Ray Tempered Glass Screen Protector
---
---
Raw Material:
Made with high quality 0.3mm thick premium tempered glass
---
Anti-blue light:
Reduce blue light cut 93% (380nm to 780nm) to protect our eyes, especially children's eyes, and feel comfortable while viewing the screen for a long time.
---
---
Ultra Smooth:
High-quality tempered glass gives you maximum image clarity and remarkable touch sensitivity.
---
---
Clean And Simple:
Its oil-resistant coating repels natural skin oils making Glass simple to keep clean and looking great.
---
Why choose us ?
We have a large number of moulds which involves 98% mobiles sell in the market. We can make the moulds of custom models..